Customer Care Team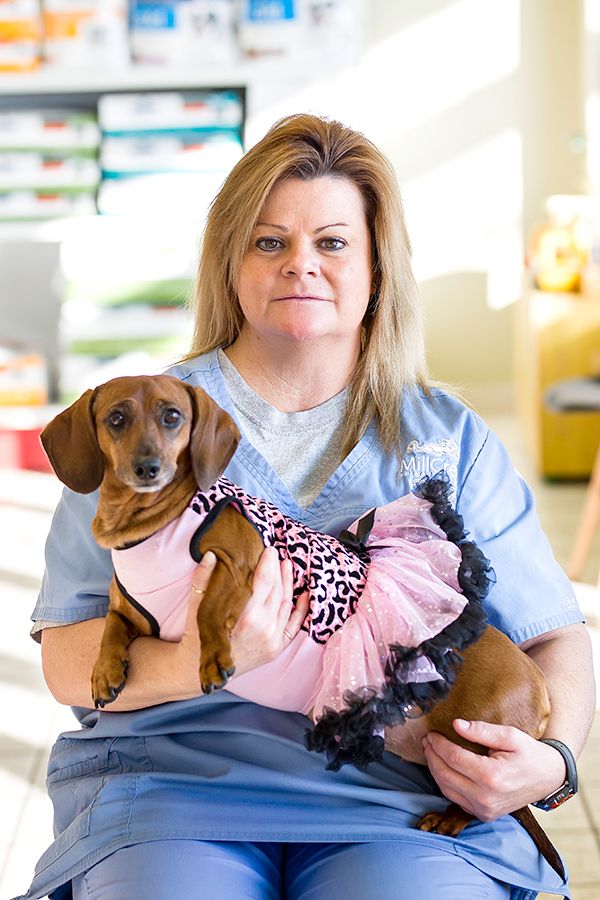 Wendy
Office Manager Wendy lists her job description as "everything." Not surprisingly, her ability to multitask is one of the best attributes she brings to Mill Creek Animal Hospital. She has worked at Mill Creek since March, 2000. Wendy has six Dachshunds, ranging in ages from a new puppy to eight years old. When she's not at work, she can be find spending time with her husband and dogs and laying in the pool.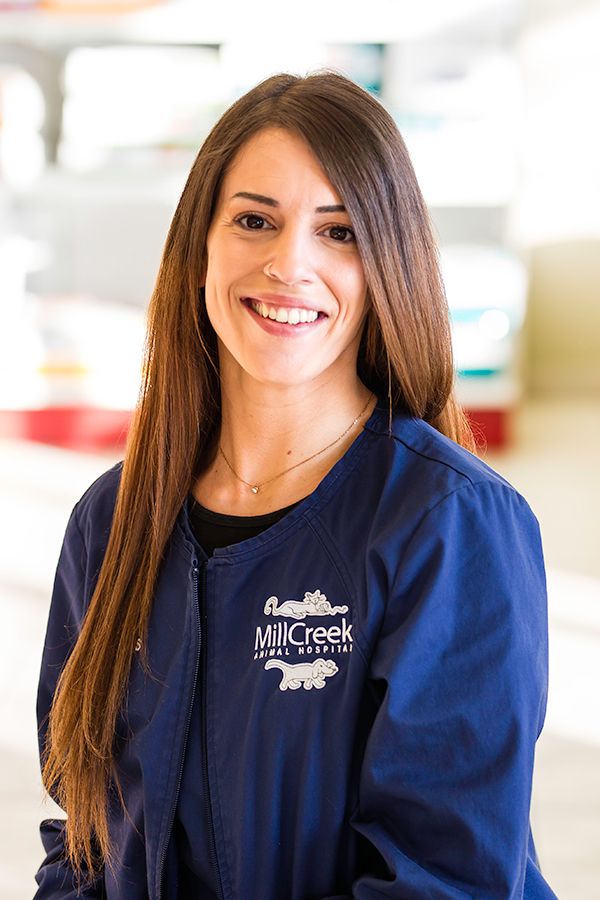 Tess Alpert, Receptionist
Tess arrived at Mill Creek after a long career in the food and beverage industry, where she honed her amazing customer service skills. Tess is a born and bred KC native. Additionally, she is the only girl from a family of five brothers, so you know she's one tough cookie!

In her spare time, Tess enjoys painting, knitting sweaters for pet birds for her Etsy page, spending time with her close family and friends, and taking long walks with her beloved Pit Bull, Gusto.