We've Moved!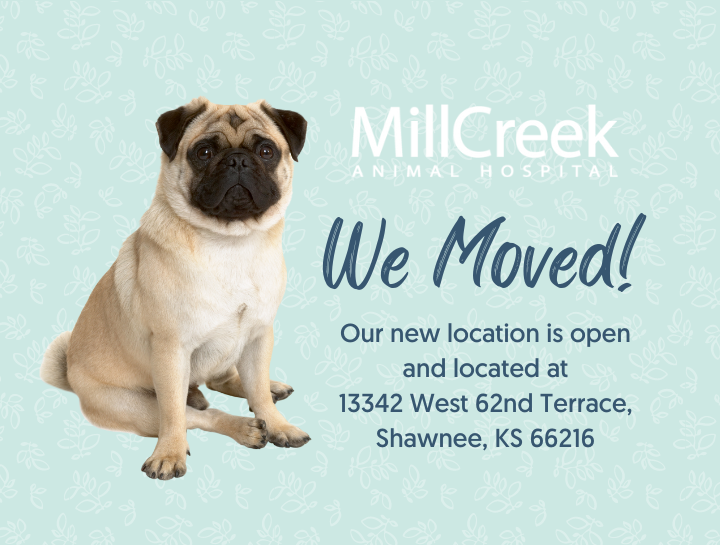 June 22, 2022
We Moved!
We are delighted to inform you that moved to a new location on June 22, 2022! Our new space is a larger facility where we can continue to provide your pets with the high-quality care you have come to know and expect from Mill Creek Animal Hospital.
The new practice is conveniently located at 13342 West 62nd Terrace, Shawnee, KS 66216 - a short two-minute walk from our current practice! The new location has twice as many exam rooms, a dedicated surgical suite, an imaging room, and two dental tables which allow us to have more availability for our patients.
Mill Creek Animal Hospital has undergone many changes and improvements since it was founded in 1990. The new facility will be one of the major upgrades we have made over the years and we cannot wait to see our clients and patients there. We are so excited and hope you are too!
Be sure to follow us on Facebook for more updates.