Serving Shawnee and the surrounding communities for over 20 years
Click here to make an appointment with one of our Veterinary Professionals at Mill Creek Animal Hospital.
Routine check-ups, dental treatments and complex surgical procedures are just a few of the services we offer.
View some of the different payent options we offer here at Mill Creek Animal Hopsital.
Welcome to
MillCreek Animal Hospital
Mill Creek Animal Hospital in Shawnee, Kansas, is a full-service animal veterinary hospital near Kansas City and Overland Park, that has been providing quality health care services to pets since 1990.

We specialize in preventative wellness care, internal medicine, soft tissue and orthopedic surgery, and offer a wide range of health maintenance services for companion animals. Please take a look our website to learn more about who we are and how we can help sustain the well-being of your pet.

​​​​​​​Learn More
Meet Our Doctors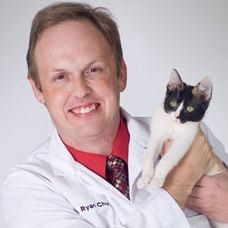 Dr. Church is a native of Nebraska, but growing up in an Air Force family he has lived in nearly every part of the world. Dr. Church completed his undergraduate studies at the University of Nebraska-Lincoln prior to earning his doctorate in veterinary medicine from Kansas State University.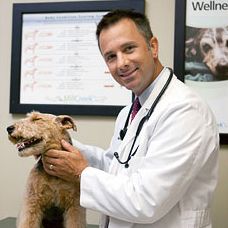 Dr. Gilmore is a native of Prairie Village. After practicing for eight years at Mill Creek Animal Hospital, he purchased the Hospital from Dr. Mears in 2009. Dr. Gilmore received his Doctorate of Veterinary Medicine and a PhD in Immunopathology from Kansas State University.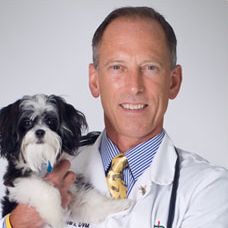 A Kansas City native, Dr. Mears and his family live in Shawnee. He is active in the local Chamber of Commerce, as well as his church. Dr. Mears completed his undergraduate and veterinary medical degrees at Kansas State University, and founded Mill Creek in 1990.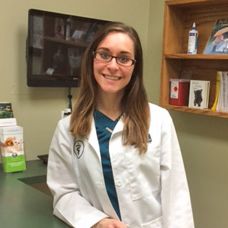 Dr. Schumacher is a Kansas City native, but considers both Des Moines and Kansas City home. She is a proud Cyclone and received her undergraduate degree from Iowa State University before graduating as a Tiger from University of Missouri-Columbia College of Veterinary Medicine.
Our Services
As veterinary medical professionals, we understand that in order to provide your pet with a long and happy life while also reducing the overall cost of care for your pet, our focus has to be on preventative care. This is why Mill Creek Animal Hospital in Shawnee, Kansas, recommends yearly pet wellness exams that include thorough screenings for a number of common diseases and ailments.
Radiographs (X-rays) are extremely helpful for diagnosing and monitoring many veterinary medical and surgical conditions. X-rays are useful in examining your pet's bones, lungs, heart, abdomen, oral cavity and other areas of the body.
Our highly qualified kennel attendants will provide your pet with tender loving care as well as leisurely outdoor walks to keep your furry friend happy and active.
Proper pet grooming is essential for keeping your pet comfortable and ensuring its skin and fur are healthy. So why not let Mill Creek Animal Hospital's grooming salon in Shawnee provide your dog or cat with some healthy pampering?
Featured Articles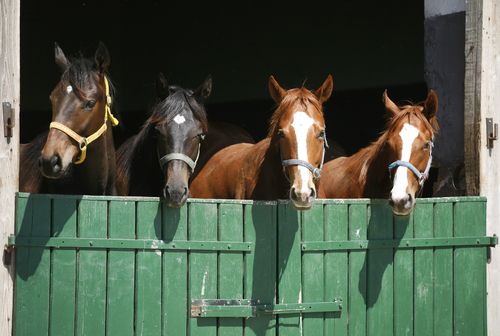 Equine: Lameness Evaluation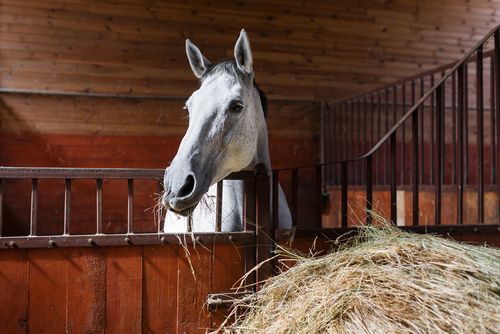 Equine: Castration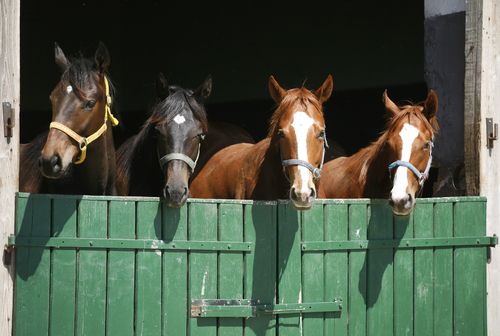 Equine: Dentistry
Office Tour
Client Reviews
I went to Mill Creek for the first time today. Even on this hot day with no power the staff was friendly and attentive. Dr. Mears was great with my cat who is afraid of everything and has anxiety. He put me at ease and only did things he deemed necessary without stressing my cat or me out. I'll be back!​​​​​​​
Bethany Thomas
We have been going to Mill Creek Animal Hospital for over 15+ years. They vets and staff have always made you feel like you are part of their family. Wehen we have lost pets they were the most caring people. They made the difficult time easier. Dr. Mears and Dr. Gilmore you are the best.​​​​​​​
Rayma MacRae
My pups have been patients of Dr. Church for 10+ years. I trust his care & he has been absolutely wonderful through my dog Oscar's chemo. He even called me on his vacation to check on how Oscar was doing. I couldn't be happier and have always recommended Dr. Church.
Lisa Chapman Walsh